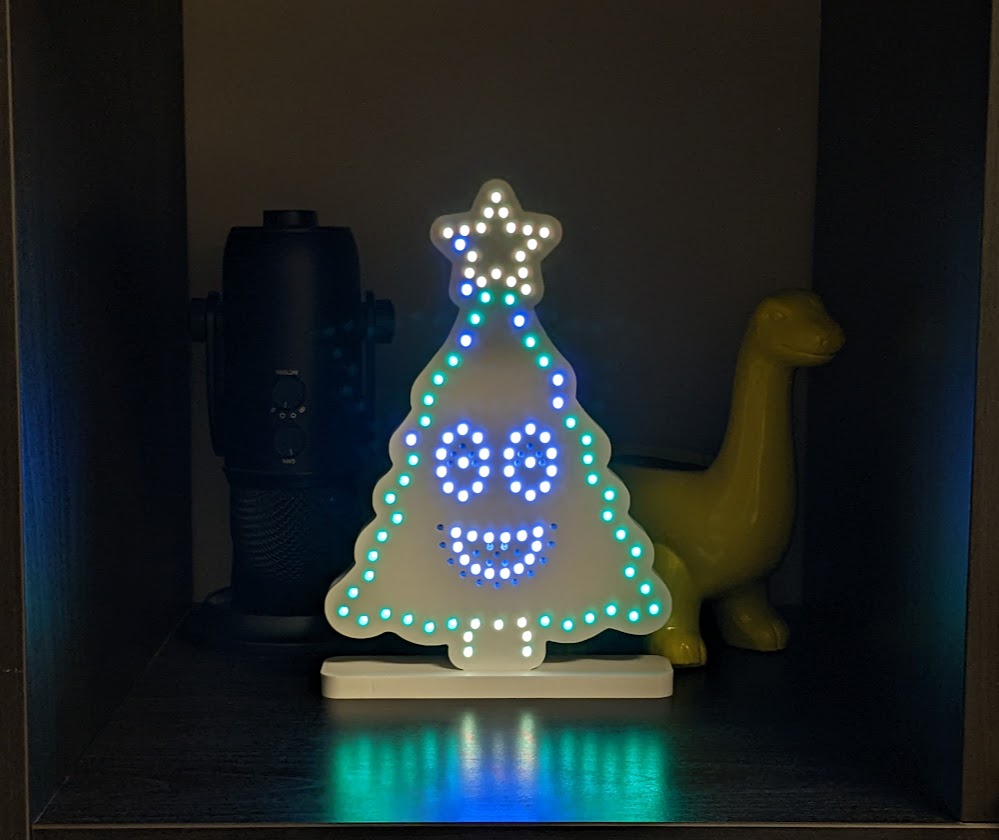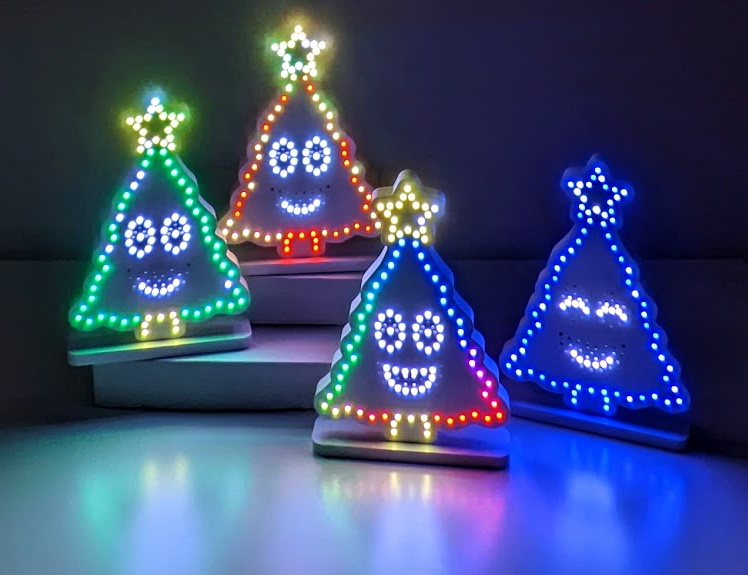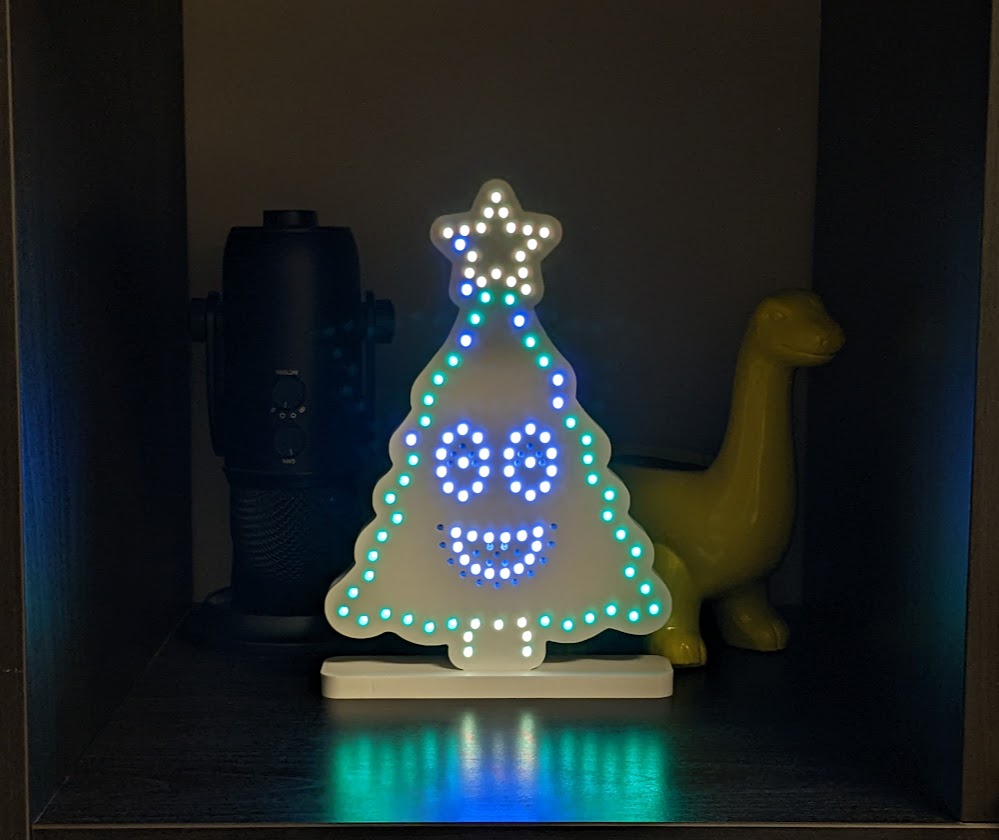 Mini Singing Tree
Bring some festive cheer with our animated Christmas Tree!
Key Features
135 super low-power LEDs
Built-in Pixo lighting effects controller
Adjust brightness, effects, and facial expressions using buttons on the rear
5V USB-C power
Shipping calculated at checkout, free UK shipping available
Released: 2022-11-03
product code: 31101
Find more like this:
Christmas Tree, Tree, LED Lights
Related
Full Description
A characterful Mini Christmas Tree with animated lights, star, and facial expressions!
It features 135 LEDs organised as a Mini Singing Tree character. It includes an integrated Pixo lighting controller. The Pixo controller includes a range of eye-catching built-in lighting effects, which can be selected using the buttons on the rear.
The Mini Tree has a USB-C connector on the rear for power, and for connecting to a PC for direct control or programming.
Software
The Mini Tree comes preloaded with firmware written in Python for easy upgradeability. You can browse and edit the Python firmware using the free Thonny editor to create your own effects, or reprogram the whole Tree!
The Pixo Control App is a free web app available on the Pixo website to edit device settings, tweak custom effects, or ever create your own animated lighting sequences! Create your own #LivingroomLightshow!
xLights (coming soon)
xLights is a powerful open-source tool to create your own amazing light shows. The Mini Tree can be controlled directly from xLights over USB.
Firmware for direct control from xLights is coming soon!
Package Contents
Mini Singing Tree - fully assembled
Product instruction leaflet
Tech Specs
LEDs: 135 WS2812B LEDs

Width: 16cm

Height: 23cm

Depth: 4cm

Weight: 232g
Integrated Pixo Controller
Processor Core: RP2040 (Dual Arm Cortex M0+, 133Mhz, 264kB of SRAM)
Program Memory: 2MB QSPI Flash
Boot (Programming) Control: Multiplexed with User Button 2. Press and Hold on power up to enter boot mode
User Controls: 3 user control push-switches, accessible from rear
Status LED: on-board RGB status LED
Main Connector: USB-C (3A max) for power and programming
Expansion Connectors:

Qw/ST (Qwiic/STEMMA QT) connector for I2C Peripherals, 3.3V
2 x GPIO or UART TX/RX, 5V signal levels, 5V fused with resettable fuses, 2A Max